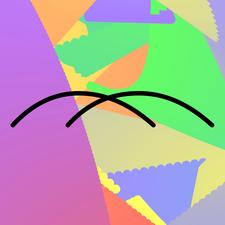 15-16 St Mary's Street
Lincoln LN5 7EQ
United Kingdom
The building is accessible by public transport. We are next to Lincoln Bus and directly opposite Lincoln Train Station. And, Central Lincoln Car Park is located nearby.
Mansions of the Future is a public space for art and activity.  It's free to use and a place where you will find workshops, film nights, communal lunches, public conversations as well as seasonal events.
Inaugural artist Kathrin Böhm will be working with local people to shape what happens in the building. Drop in for a Weekly Workshop for a cup of tea and a chat.
Alongside our programmed activities the centre is available and free to use for groups or societies. The building is designed to adapt to the communities that use it and it contains a number of multifunctional spaces. These include: a Reading Room; Work Station, Meeting Room, Commons Room; Resource Room, and a Pantry.
Mansions of the Future has been designed with Lincoln people in mind – come and join us in shaping what happens here over the next three years. We can host anything from a coffee morning, to a book group, to arts & craft classes, to workshops facilitated by artists.
If you would like to volunteer with us, have an idea for a workshop or are a local creative who needs a studio, please get in touch, we would love to hear from you. Get in touch here
Sova Lincolnshire Offender Mentoring
Sova and Lincolnshire Probation Trust are working in partnership on a mentoring project in Lincolnshire to recruit and train community volunteers to be matched as mentors to offenders referred to the service by Lincolnshire Probation Officers.
This pilot project will assist LPT in improving the quality of offenders' lives and reducing re-offending.
Lincolnshire Probation Trust (LPT) is part of the National Offender Management Service (NOMS), an agency of the Ministry of Justice and works with offenders throughout Lincolnshire from offices in Lincoln, Gainsborough, Grantham, Spalding, Boston, Skegness and Louth and in courts and prisons.
LPT manages between 2,000 and 2,400 offenders across the county at any one time.
This project will work to address the multiple barriers faced by disadvantaged offenders. The project will offer community mentoring and a range of intervention activities that aim to enable its participants to realise their full potential.
Community volunteers are recruited, trained and managed to work in conjunction with offender managers. They are matched to offenders and a bespoke support package is agreed to enable and empower the offender to overcome barriers and successfully complete their community order.
The project aims to influence future service provision and assist Lincolnshire Probation Trust in reducing re-offending.
Interviews for volunteers are scheduled for Friday 4th October 2013 and training sessions will be held on the 8th, 10th, 15th and 17th of October 2013 (volunteers must attend all training sessions, but alternatives dates are currently being organised).
– See more at: Volunteer Mentors – Lincolnshire
'Helping everyone to make a difference'
Voluntary Centre Services (VCS) is operated by Urban Challenge Ltd, a registered charity and company limited by guarantee.
We provide support to the community and voluntary sector as a volunteer development agency and a local support and development organisation.
Our Board of Directors are responsible for the governance of the organisation, we have a small corporate management team and three district based offices. Our services are delivered in three local authority Districts of West Lincolnshire, known locally as VCS Lincoln, VCS North Kesteven and VCS West Lindsey.
Our mission is to enable the development of stable, thriving communities with the capacity to plan and manage lasting improvements to their quality of life
Our Core Values are:
• Empowerment – We see the potential of individuals and communities, and support their development
• Quality – We are committed to delivering high quality services and being recognised for the skills of our team
• Integrity – We demonstrate honesty, respect for others and trustworthiness in all we do
• Inclusivity – We believe everyone has a valuable contribution to make, and we encourage participation
Voluntary Centre Services works in partnership with Involving Lincs. You can read more about volunteering opportunities here.
Mission Statement
The Nomad Trust is a Christian based registered charity which provides welfare services in the City of Lincoln for those who are homeless or otherwise in need.
The Nomad Trust upholds the worth and dignity of all individuals and asserts that everyone should have the basic essentials of life, not least companionship.
Core Values
Support – To help individuals towards a more positive future
Non-Judgemental – Treating everybody as equals regardless of their past
Inclusive – Including all those in need, without discrimination
Dignity – Giving individuals at their lowest ebb a feeling of worth
Raising Awareness – Informing the public about the work of the Trust and homelessness.
For further information about volunteering contact Sheena: sheena@nomadtrust.org.uk
Acts Trust is a Lincolnshire based community charity founded by New Life Church, Lincoln in 2007.
We are committed to recognising the needs of and working with families and individuals across the county – many of whom are marginalised and socially disadvantaged.
Our three key values are:
Service – We are committed to working alongside people in need and helping them to help themselves.
Relational Co-operation – We are committed to developing strong and working partnerships with communities, public, private and third sector organisations and individuals.
Transformation – By connecting communities, building relationships and meeting one need at a time we aim to transform lives and bring about a sustainable and positive change.
We have recently achieved the 'Investing in Volunteers' award through our dedication to finding community solutions to community problems, and as the needs of the community are diverse, so is our response:
ACTS:LIFE Supporting Children, young adults and their families
ACTS:RESTORE Responding to the needs of those on the edge of poverty
ACTS:LEVEL UP Providing space for people to connect and develop skills
You can read more about volunteering opportunities here.